We're your interior house painting experts! We've painted hundreds of living rooms, kitchens, bedrooms, bathrooms, and everything in between.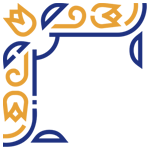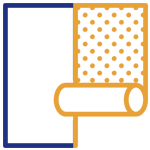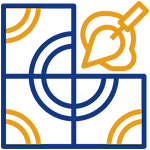 Looking for Exterior Painters in Altona?
Painting determines the overall look and feel of your space. Peeling and fading walls and roofs don't stand tall on the aesthetics radar. So, considering your property's constant exposure to harmful weather conditions and dust and dirt, they need a beautiful and protective layer. And that's where a good coat of paint comes in. The benefits of painting your property's exterior are many:
It enhances the overall resale value of your property.
Paint offers a protective layer against natural elements like dust, rain and insects.
Well-painted decks, walls and roofs enhance the curb appeal of your space.
It protects your siding against corrosion and adds to its lifespan.
Bring all these benefits to your home or commercial space with the assistance of our exterior painters in Altona. Our exterior painting services cover the following:
Deck Painting
Roof Painting
Steel Fence Painting
Floor Painting
Gate Painting
Window Frames Painting
Tile Painting
Exterior painting can be a tricky affair. The professionals have to deal with both quality and safety concerns while undertaking the project. At Millennium Painting, we use top-quality raw materials and an expert team to ensure the delivery of a satisfactory painting project. For safety, we work with proper adherence to Australian safety standards and guidelines and take all the necessary safety precautions. So, with our painters in Altona, you can expect expertly painted exteriors and a painting job done with utmost care and attention.
We are exterior painting experts with years of experience painting brick, wood siding, vinyl siding, cedar shingles, wood trim, doors, decks, gutters and more.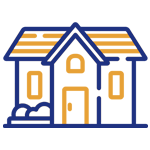 Exterior Painting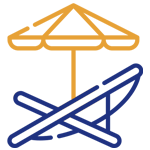 Deck Painting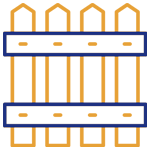 Fence Painting
Floor Painting
Gate Painting
Window Balcony Frames
Roof Painting
Concrete Painting
House Painters in Altona for Beautifully Painted Spaces
Give your home that much-required and desired pop of colour with our house painting services in Altona. Whether a newly-built home or a home needing renovation, the painting comes at the core of both projects. With a few strokes, it can uplift the look of your space in no time and charge it with the desired vibe. So, if you are a homeowner aiming for a beautifully painted home, it is time you get in touch with our house painters in Altona.
With experience undertaking painting projects of all kinds and scales, we are a name you can rely on for all-round painting assistance. We not just paint your spaces but also offer interior designing services to help you make the right colour and design choices. You can come to us with a vision in mind, and we will bring it to life with the right colours and painting styles.
We will conduct an initial discussion to understand your expectations.
Our expert painters in Altona will offer colour consultation services and help you choose the right colour palette for your space.
If you need design services for your ceilings, kitchen, bathroom, wallpapers or heater frames, our specialists will understand your vision and point you in the right direction.
Depending on the nature and scale of the work, we will provide an obligation-free quote.
There are many reasons to choose us:
Quality Work
Millennium Painting focuses on Quality of the work and never compromise on Quality.
01
Reliablity
Millennium Painting do their work with 100% clients satisfaction and treat their customers politely.
02
Color Consult
Millennium Painting from A to Z guides you in colors to to make your home a dream one.
03
Best Price
Millennium Painting offer a great service with in a very affordable price according to the market.
04
Professional Wallpaper Installers in Altona
Wallpaper installation or painting is a task that demands craft and precision. And our wallpaper painters in Altona are the competent team you were looking for. Wallpapers are a style statement that can determine the entire vibe of your space, so make sure you choose one that fits the interiors of your residential or commercial space. For any confusion, our wallpapers installers in Altona are at your service. We not just install wallpapers but also help you make the right choice. So, for a professional eye, reach out to us at Millennium Painting.
We also have a team of ceiling rose painters in Altona, so if you think a ceiling rose could be a great addition to your space, get in touch with us today.
To learn more about our team, services and delivery procedures, reach out to us at
0435 804 266.