We're your interior house painting experts! We've painted hundreds of living rooms, kitchens, bedrooms, bathrooms, and everything in between.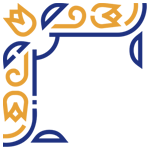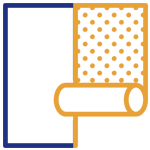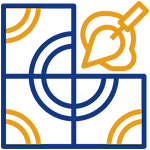 Get in Touch with the Best Exterior Painters in Essendon
Millennium Painting is a trusted name in Essendon because of our commitment to excellence, honesty and professionalism. We offer various exterior painting services, including brick, wood siding, decks, vinyl siding, wood trim, doors, cedar shingles and gutters. From start to finish, our team considers your needs as our highest priority.
Our team of exterior painters in Essendon can transform any space into a beautiful canvas using only the highest quality paints and products. We work in proper compliance with Australian safety standards and regulations to provide you with a safe painting experience. So, whether you need help with a small paint job or get the entire house repainted, we are here to help! We specialise in:
Interior Designing
Wallpaper/Wall Painting
Ceiling Rose Design
Corner Design
Cupboard Design
Chair Painting
Bed Frame Designing
Table Design
Exterior Painting
Our knowledgeable team is available to answer any questions or concerns you may have about our services. Call today for more information about how we can help you with your next painting project!
We are exterior painting experts with years of experience painting brick, wood siding, vinyl siding, cedar shingles, wood trim, doors, decks, gutters and more.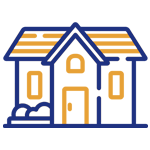 Exterior Painting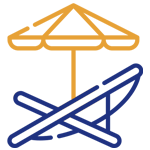 Deck Painting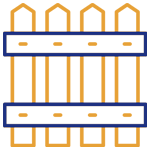 Fence Painting
Floor Painting
Gate Painting
Window Balcony Frames
Roof Painting
Concrete Painting
Expert House Painters in Essendon at Your Service
If you're ready to add colour and character to your home, give Millennium Painting a call today! We are happy to help Essendon clients decorate their homes with stunning new colours that suit their tastes and preferences. We also offer painting services for ceilings and floors, so if you want to brighten up an entire room or give your whole house a fresh coat of paint, we've got you covered. Our house painters in Essendon have years of experience in the industry, and we pride ourselves on our work ethic, reliability and customer service.
We work with supreme quality painting materials and techniques to provide you with professional quality work at an affordable price. Our house painting services cover the following:
Wallpaper/Wall Painting
Interior Designing
Ceiling Rose Design
Corner Design.
Cupboard Design
Chair Painting
Bed Frame Designing
Table Design
Exterior Painting
If you would like to book an appointment or have questions about our services, please call us on
0435 804 266
or email us at
admin@millenniumpainting.com.au
. We look forward to working with you!
There are many reasons to choose us:
Quality Work
Millennium Painting focuses on Quality of the work and never compromise on Quality.
01
Reliablity
Millennium Painting do their work with 100% clients satisfaction and treat their customers politely.
02
Color Consult
Millennium Painting from A to Z guides you in colors to to make your home a dream one.
03
Best Price
Millennium Painting offer a great service with in a very affordable price according to the market.
04
Your Wall-Paper and Ceiling Rose Painting Specialist
Millennium Painting is a renowned painting company specialising in wallpaper installation and ceiling rose painting services in Essendon. Our highly skilled ceiling and wallpaper painters in Essendon will work with you to create the perfect look for your home or business premises. From simple wallpaper and ceiling rose painting jobs to complete interior decoration projects, we can provide you with reliable and professional services at affordable rates. We always strive to provide our customers with high-quality workmanship whilst ensuring 100% customer satisfaction.
So, hire the best wallpaper and ceiling rose painters in Essendon today and give your premises a fresh look. We offer free estimates and consultations and will be happy to answer any questions. Call today!