We're your interior house painting experts! We've painted hundreds of living rooms, kitchens, bedrooms, bathrooms, and everything in between.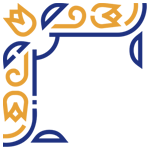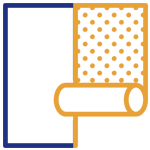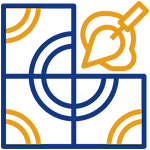 A Team of Exterior Painters in Truganina You Can Always Rely on
Is scratched and dull flooring ruining the look of your property? Does your deck fall low on the aesthetic radar? Are your steel fences and window frames prone to rusting? Trust our exterior painters in Truganina and resolve such concerns, as there is nothing a good coat of paint can't solve. Painting your exteriors is not just an aesthetic requirement; it also acts as a protective coat that will safeguard your space's overall appearance for years to come.
Expert-done painting work will:
Enhance your home's curb appeal.
Increase the resale value of your property.
Charge your sidings with increased durability.
Help you cut down on frequent renovation costs.
Offer protection against natural elements like dust, wind, rain, etc.
So, bring all these benefits to your commercial or residential space with our exterior painters in Truganina. Once your avail of our exterior painting assistance, you will open access to various services, including:
Deck Painting
Roof Painting
Steel Fence Painting
Floor Painting
Gate Painting
Window Frames Painting
Tile Painting
To know more about these services, you can always connect with our painters in Truganina.
We are exterior painting experts with years of experience painting brick, wood siding, vinyl siding, cedar shingles, wood trim, doors, decks, gutters and more.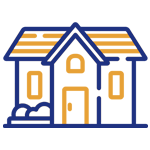 Exterior Painting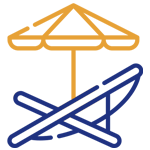 Deck Painting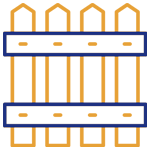 Fence Painting
Floor Painting
Gate Painting
Window Balcony Frames
Roof Painting
Concrete Painting
Does Your Home Need a Budget Makeover? Give Our Home Painters in Truganina a Call!
When it comes to your home, you pick nothing but the best. So, why compromise its aesthetics with a roughly done DIY paint job? Bring top-class painting assistance to your home with our home painters in Truganina. Be it an independent home, a strata building or a villa in the suburbs, our team is fully qualified to paint your spaces in the colours of your choice.
We don't limit our home painting services to surface painting but cover an array of services, including:
Wallpaper/Wall Painting
Interior Designing
Ceiling Rose Design
Corner Design
Cupboard Design
Chair Painting
Bed Frame Designing
Table Design
Exterior Painting
So, whether you wish to add a fresh coat of paint to your walls, ceiling and roofs or up the style game with detailed design elements, our home painters in Truganina are at your service. You share with them your vision, and they will bring it to life most efficiently and durably.
There are many reasons to choose us:
Quality Work
Millennium Painting focuses on Quality of the work and never compromise on Quality.
01
Reliablity
Millennium Painting do their work with 100% clients satisfaction and treat their customers politely.
02
Color Consult
Millennium Painting from A to Z guides you in colors to to make your home a dream one.
03
Best Price
Millennium Painting offer a great service with in a very affordable price according to the market.
04
Skilled Wallpaper Installers and Ceiling Rose Painters in Truganina
Plain ceilings and walls are a thing of the past, now is the time of ceiling roses and statement wallpapers. So, make sure your commercial or residential space doesn't miss out on these stylistic additions.
You can opt for floral wallpapers, murals, flock wallpapers or one with a wooden finish and create your desired vibe. All you need to do is pick your favourite, and our wallpaper installers and painters in Truganina will manage the rest. We also have an expert team of ceiling rose painters. So, however intricate the design is, our team will perform it perfectly.
For more information about our services or painters in Truganina, contact us at Millennium Painting.