We're your interior house painting experts! We've painted hundreds of living rooms, kitchens, bedrooms, bathrooms, and everything in between.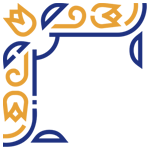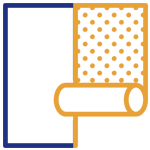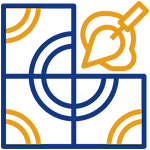 Our Exterior Painters in Williamstown for Spotless and Beautiful Exteriors
An exterior painting job not only delivers to your space's aesthetic requirements but also offers protection against harmful elements, charging it with increased durability.
A good coat of quality paint will equip your space with water-resistant properties and secure it against water seepage, mould, and mildew growth.
Paint can easily withstand weather variations and will protect against the contraction and expansion of building materials. So, paint your space right and weatherproof your home.
UV rays can fasten the deterioration of materials like wood, but when you coat these surfaces with paint, you form a protective layer, thus, preventing direct contact with harmful UV rays.
So, our exterior painters in Williamstown bring all these benefits to your space and ensure your residential and commercial spaces stand beautifully for years to come. Our exterior painting services cover the following:
Deck Painting
Roof Painting
Steel Fence Painting
Floor Painting
Gate Painting
Window Frames Painting
Tile Painting
Get in touch with us today for full-fledged exterior painting work!
We are exterior painting experts with years of experience painting brick, wood siding, vinyl siding, cedar shingles, wood trim, doors, decks, gutters and more.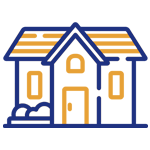 Exterior Painting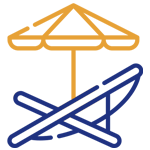 Deck Painting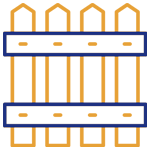 Fence Painting
Floor Painting
Gate Painting
Window Balcony Frames
Roof Painting
Concrete Painting
Looking for a House Painter in Williamstown? Give Us a Call!
Bring home the functional and aesthetic benefits of a good coat of paint with our home painters in Williamstown.
Rightly painted exteriors could enhance your home's overall curb appeal.
The right colour palette could help create the desired vibe.
You can economically take up the market value of your home by painting it well.
Our team specialises in full-scale project management. All you need to do is share your vision and expectations with them, and they will do it all to deliver a satisfactory experience. From securing top-quality painting materials and equipment and undertaking the work to cleaning up the site once the work is done, our house painters in Williamstown will do it all for you.
Home is where your heart resides, so don't compromise its overall look and vibe with a half-done paint job. Trust our experts and avail yourself of what's best for your home.
There are many reasons to choose us:
Quality Work
Millennium Painting focuses on Quality of the work and never compromise on Quality.
01
Reliablity
Millennium Painting do their work with 100% clients satisfaction and treat their customers politely.
02
Color Consult
Millennium Painting from A to Z guides you in colors to to make your home a dream one.
03
Best Price
Millennium Painting offer a great service with in a very affordable price according to the market.
04
Expert Ceiling Rose Painters in Williamstown
A ceiling rose can take up the overall look of your space in no time. It is beautiful, trendy, eye-catchy and ideal for all residential and commercial spaces. So, choose us and make a style statement with our ceiling rose painters in Williamstown.
Also, you can avail of the services of our wallpaper installers in Williamstown. Wallpapers can never go out of style, and they can instantly charge your space with the vibe of your choice. From metallic, vinyl and florals to murals, you can choose any style that goes with the vibe of your space, and our team will be sure to lay it down nice and clean.
Contact us today for more information about our ceiling rose or wallpaper painters in Williamstown!