We're your interior house painting experts! We've painted hundreds of living rooms, kitchens, bedrooms, bathrooms, and everything in between.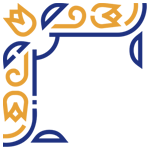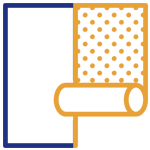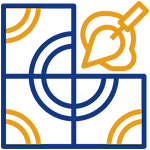 Why choose us as Your Exterior Painters in Geelong?
Our exterior painters in Geelong break down the complex exterior painting work into manageable bits. Well-painted exteriors can enhance the curb appeal of your commercial and residential spaces and take up their property value. So, achieve these multiple results with an expertly done exterior painting project.
As your exterior painters in Geelong, we will:
Secure clean and ready-to-paint surfaces with power washing.
Mask all surfaces that are not to be painted, like windows, doors, fences, flooring, etc.
Scrape off any peeling paint and fill and seal all the cracks to ensure a smooth surface.
Apply a coat of primer to create an adhesive surface and waterproof the foundation.
Apply multiple coats of paint for an excellent finish.
Clear your space of any debris, chipped paint, etc.
We will deliver a satisfactory and flawless painting service with full-scale project management. We will offer colour consultation, pick the right painting materials, undertake the work and clean up after ourselves. So, for comprehensive exterior painting assistance, reach out to our experienced painters in Geelong.
We are exterior painting experts with years of experience painting brick, wood siding, vinyl siding, cedar shingles, wood trim, doors, decks, gutters and more.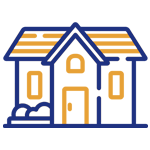 Exterior Painting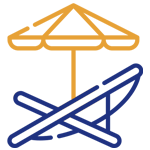 Deck Painting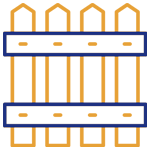 Fence Painting
Floor Painting
Gate Painting
Window Balcony Frames
Roof Painting
Concrete Painting
Give Your Home a Budget Makeover with our House Painters in Geelong
Be it your home's exterior or interior, a good coat of paint can enhance its beauty and add a protective layer. So, add to your home's aesthetic and functional requirements with our house painters in Geelong. At Millennium Painting, we specialise in the following:
Wallpaper/Wall Painting
Interior Designing
Ceiling Rose Design
Corner Design
Cupboard Design
Chair Painting
Bed Frame Designing
Table Design
Exterior Painting
So, with our house painting services, fill all corners of your home with your favourite colours and charge it with the vibe of your choice. You can simply get your home's exterior painted or opt for a full-scale residential painting project, and our team will deliver the service at the best prices in the industry.
So, if your home needs a budget makeover or your newly-built residential property needs a coat of paint, get in touch with our painters in Geelong.
There are many reasons to choose us:
Quality Work
Millennium Painting focuses on Quality of the work and never compromise on Quality.
01
Reliablity
Millennium Painting do their work with 100% clients satisfaction and treat their customers politely.
02
Color Consult
Millennium Painting from A to Z guides you in colors to to make your home a dream one.
03
Best Price
Millennium Painting offer a great service with in a very affordable price according to the market.
04
Need Wallpaper Installers in Geelong? Millennium Painting is at Your Service
Why settle for a just coat of paint when you can add wallpapers and take up the style quotient? Add personality to your walls and ceilings with our wallpaper painters in Geelong. We offer flawless services and guarantee durability. Pick any design of your choice, and our experts will do the installation work and deliver excellent service.
We also have a team of ceiling rose painters in Geelong. So, if you think you can up the aesthetic game of your space with a ceiling rose, get in touch with us today.
For more information, talk to our experts at 0435 804 266.