We're your interior house painting experts! We've painted hundreds of living rooms, kitchens, bedrooms, bathrooms, and everything in between.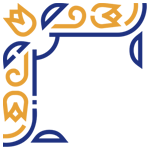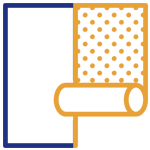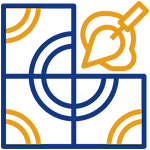 Trust the Best with Our Exterior Painters in Wyndham Vale
Well-painted interiors and faded exteriors don't work well together. So, don't limit your painting project to just the interiors; extend it to all nooks and crannies of your spaces and go for a complete makeover. As your exterior painters in Wyndham Vale, we will deliver diverse services, including:
Deck Painting
Roof Painting
Steel Fence Painting
Floor Painting
Gate Painting
Window Frames Painting
Tile Painting
Once you hire our exterior painting services, we will:
Secure clean and paintable surfaces with power washing.
Use a masking sheet to cover your windows, doors, fences, flooring, etc.
Scrape off any peeling paint and fill the cracks to form a smooth and ready-to-paint surface.
Apply a coat of primer to create an adhesive surface and waterproof the foundation.
Clear your space of any debris, leftover paint, etc.
So, make way for complete painting assistance with our painters in Wyndham Vale. If you have any special requirements, you can always inform us, and we will be sure to take adequate measures to cater to them.
We are exterior painting experts with years of experience painting brick, wood siding, vinyl siding, cedar shingles, wood trim, doors, decks, gutters and more.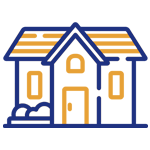 Exterior Painting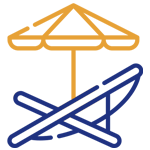 Deck Painting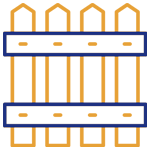 Fence Painting
Floor Painting
Gate Painting
Window Balcony Frames
Roof Painting
Concrete Painting
For Efficient and Durable Painting Services, Choose Our Home Painters in Wyndham Vale
Are you looking for a budget-friendly upgrade for your home? Is your brand-new home in need of a fresh coat of paint before it is ready? Are peeling walls and ceilings ruining the look of your residential property? Your reason for availing of painting services could be many but irrespective of it we deliver painting services as per your requirement. Be it a one-storey house, a villa or a strata property, we will paint the exteriors or interiors and equip them with a fresh shine.
Our house painters in Wyndham Vale deliver several services, including:
Wallpaper/Wall Painting
Interior Designing
Ceiling Rose Design
Corner Design
Cupboard Design
Chair Painting
Bed Frame Designing
Table Design
Exterior Painting
So, make your pick, voice your expectations and let our painters take care of the rest.
There are many reasons to choose us:
Quality Work
Millennium Painting focuses on Quality of the work and never compromise on Quality.
01
Reliablity
Millennium Painting do their work with 100% clients satisfaction and treat their customers politely.
02
Color Consult
Millennium Painting from A to Z guides you in colors to to make your home a dream one.
03
Best Price
Millennium Painting offer a great service with in a very affordable price according to the market.
04
With Our Wallpaper and Ceiling Rose Painters in Wyndham Vale, Bring Home Creativity and Craft
Whether in a residential or a commercial property, wallpapers and ceiling roses are a trendy and classy addition. They are minimal yet a style statement and will upgrade the look of your home or workspace in no time. So, if you are thinking of a quick, easy and pocket-friendly way to enhance the aesthetics of your property, get in touch with our ceiling rose and wallpaper painters in Wyndham Vale.
If you are confused about which design will fit your property's vibe, you can contact our team for expert consultation. They will guide you in the right direction and make sure you choose what's best for your residential or commercial space.