We're your interior house painting experts! We've painted hundreds of living rooms, kitchens, bedrooms, bathrooms, and everything in between.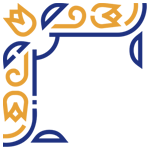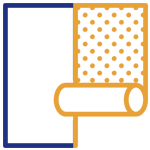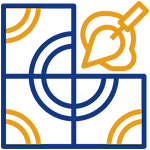 Your Trusted Exterior Painting Specialists
The exterior of your property is one of the first impressions.. If you want to enhance the curb appeal of your commercial and residential spaces, we are here to help! Our experienced exterior painters in Hawthorn will work with you to create a custom look for your space that reflects your style. They are experts in all aspects of exterior painting, from colour selection to application techniques. We offer a wide range of exterior painting services in Hawthorn, including:
Deck Painting
Roof Painting
Steel Fence Painting
Floor Painting
Gate Painting
Window Frames Painting
Tile Painting
We work in compliance with Australian safety standards to ensure the safety of everyone involved. We use only the highest-quality paints on every surface so that they last for years without fading or peeling. With years of experience in the painting industry, we are all set to be the one-stop solution for all your painting requirements.
So, if you want to add some colour and character to your property's exterior, call the expert Millennium painters in Hawthorn today!
We are exterior painting experts with years of experience painting brick, wood siding, vinyl siding, cedar shingles, wood trim, doors, decks, gutters and more.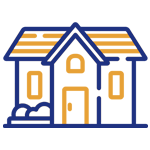 Exterior Painting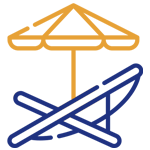 Deck Painting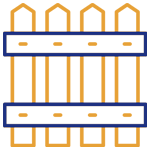 Fence Painting
Floor Painting
Gate Painting
Window Balcony Frames
Roof Painting
Concrete Painting
Hire the Best House Painters in Hawthorn Today
If you're looking for experienced house painters who deliver quality results on time, look no further than Millennium Painting! We have happy and satisfied customers across Melbourne, and can assure you of the same quality service whilst carrying out any painting job. Our goal is to help you achieve the look you're striving for in your home or office space. We will work with you every step of the way to ensure that the project is completed to your satisfaction. At Millennium Painting, we offer a range of house painting services, including:
Interior Designing
Wallpaper/Wall Painting
Ceiling Rose Design
Corner Design
Cupboard Design
Chair Painting
Bed Frame Designing
Table Design
Exterior Painting
We use premium painting products, equipment, and the latest painting techniques to ensure that our customers get the best results possible. So, if you need a fresh new coat of paint to spruce up your home, give us a call today. Our team of house painters in Hawthorn will be happy to help you in every possible way.
There are many reasons to choose us:
Quality Work
Millennium Painting focuses on Quality of the work and never compromise on Quality.
01
Reliablity
Millennium Painting do their work with 100% clients satisfaction and treat their customers politely.
02
Color Consult
Millennium Painting from A to Z guides you in colors to to make your home a dream one.
03
Best Price
Millennium Painting offer a great service with in a very affordable price according to the market.
04
Expert Ceiling and Wall Paper Painters at Your Service
Ceiling roses are a great way to add a touch of class and elegance to your home. They can be used in any room of the house, but they're especially ideal for bedrooms and dining rooms. Ceiling roses provide warmth, light and character that can't be achieved by other types of decor such as wall art or artwork. Whether you're looking to update your ceiling or just want to add a little something special, our ceiling rose painters in Hawthorn can help. We are well known for our quality work and have years of experience in this field.
Our expert team at Millennium Painting also specialises in professional wallpaper installation. You can choose from a wide range of printed, floral, vinyl or flock wallpaper, and our wallpaper installers in Hawthorn will lay it flawlessly. We have been providing our services for many years and have a reputation for being reliable, honest and trustworthy. So, avail professional services from our ceiling rose or wallpaper painters in Hawthorn today!