We're your interior house painting experts! We've painted hundreds of living rooms, kitchens, bedrooms, bathrooms, and everything in between.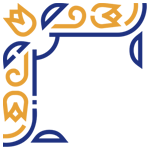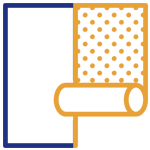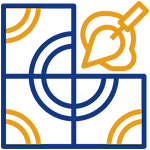 Give Our Expert Painters in Hoppers Crossing a Call for an Efficient Painting Work & Excellent Workmanship!
Do you think painting your exterior adds to your space's curb appeal? That is not the case. As top-class exterior painters in Hoppers Crossing, we are familiar with the functional benefits of a good coat of paint.
A top-quality paint comes with water-resistant properties and, in the long run, can secure your space against water seepage, leaks and resultant mould, and mildew growth.
UV rays can lead to the deterioration of your wooden ceilings or window panes. Coating your surfaces with paint is effective against it as paint forms a protective layer and prevents direct contact with harmful UV rays.
Paint equips your walls and roofs with increased durability. Painted surfaces can easily withstand weather variations and offer protection against building materials' contraction and expansion.
Don't let your home or commercial space be devoid of these benefits by availing of the service of our exterior painters in Hoppers Crossing. We will come to your location with the best team, understand the painting requirements of your space and undertake the work with proper adherence to Australian safety standards. So, get in touch with us for a rightly done painting project.
We are exterior painting experts with years of experience painting brick, wood siding, vinyl siding, cedar shingles, wood trim, doors, decks, gutters and more.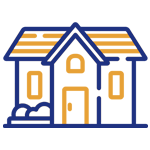 Exterior Painting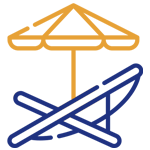 Deck Painting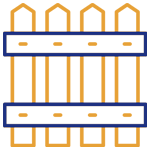 Fence Painting
Floor Painting
Gate Painting
Window Balcony Frames
Roof Painting
Concrete Painting
Trust the Best with Our Home Painters in Hoppers Crossing
Give your home a dream makeover with a fresh coat of paint. Are you bored with your home's current look and vibe but are limited by budget constraints? If yes, a painting project can do the job without burning a hole in your pocket. Painting is one of the quickest and most economical ways to uplift the look of your space. All you need is a team of expert home painters in Hoppers Crossing, and you're all set to go. That's where we come into the picture. Whether you need a simple painting work or wish to pair it up with colour consultation and design services, our team is up to the task.
Our house painting services cover the following:
Wallpaper/Wall Painting
Interior Designing
Ceiling Rose Design
Corner Design
Cupboard Design
Chair Painting
Bed Frame Designing
Table Design
Exterior Painting
So, make your pick, choose the services you need and turn your home into the space of your dreams.
There are many reasons to choose us:
Quality Work
Millennium Painting focuses on Quality of the work and never compromise on Quality.
01
Reliablity
Millennium Painting do their work with 100% clients satisfaction and treat their customers politely.
02
Color Consult
Millennium Painting from A to Z guides you in colors to to make your home a dream one.
03
Best Price
Millennium Painting offer a great service with in a very affordable price according to the market.
04
With Our Ceiling Rose Painters in Hoppers Crossing, Elevate Your Space's Aesthetics
Whatever your space style is; rustic, traditional, modern or contemporary, a ceiling rose goes well with it all. It's a minimal addition that can add an oomph factor to your place. So, take boring ceilings out of the picture with our ceiling rose painters in Hoppers Crossing.
We also specialise in delivering durable wallpaper solutions that will add to the aesthetics of your space for years to come. With our wallpaper installers in Hoppers crossing, say no to peeling wallpapers and say yes to walls that elevate the look of your space.
To know more about our ceiling rose painters or wallpaper installers in Hoppers Crossing, contact us at Millennium Painting.