We're your interior house painting experts! We've painted hundreds of living rooms, kitchens, bedrooms, bathrooms, and everything in between.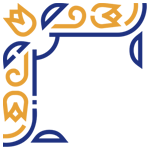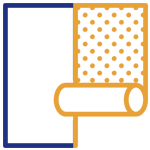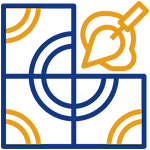 Sign Up for Expert Painting Service and Lasting Results with Our Exterior Painters in Werribee
Exterior painting can be risky but never so with our exterior painters in Werribee. With proper adherence to Australian Safety Standards and Regulations, we keep all risks at bay and deliver optimum results. From ladders, rollers, and paint brushes to protective drop sheets and scrapers, we will bring it all and undertake the work with the utmost efficiency. Be it a renovation project or painting work for a newly-built residential or commercial space, we will be sure to complete the work on time and within budget.
Our basic exterior painting services in Werribee cover the following:
Deck Painting
Roof Painting
Steel Fence Painting
Floor Painting
Gate Painting
Window Frames Painting
Tile Painting
Customise one or all of these services to meet the specific needs of your home or workspace. Also, if you need expert consultation to make the right choices, our experienced painters in Werribee can come to your aid.
We are exterior painting experts with years of experience painting brick, wood siding, vinyl siding, cedar shingles, wood trim, doors, decks, gutters and more.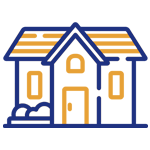 Exterior Painting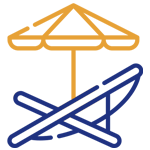 Deck Painting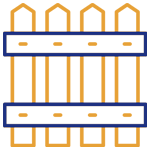 Fence Painting
Floor Painting
Gate Painting
Window Balcony Frames
Roof Painting
Concrete Painting
Brighten Up Your Living Spaces with Our House Painters in Werribee
A home painted to perfection is the dream of every homeowner. Turn it into reality with our house painters in Werribee. Be it a brand new housing colony, a rustic villa in the suburbs or a strata property in the heart of the city, we are skilled enough to paint them all into the colours and vibe of your choice. While DIY is quite popular when painting your home, it is a lengthy and troublesome process that can go wrong. Also, DIY might seem economical, but it is not a cost-effective option as only professionals can guarantee quality and durability. So, don't take such risks but trust the best home painters in Werribee and rest assured.
We will follow a fully streamlined process and cater to the unique painting requirements of your home.
Our team will communicate with you and conduct an initial discussion to understand your expectations from the project.
Our home painters in Werribee will offer colour consultation services if needed and help you make the right colour and design choices.
Once your requirements are precise, we will provide an obligation-free quote and undertake the work with your approval.
If you have any questions or concerns you would like to be addressed; you can always connect with us and find expert answers.
There are many reasons to choose us:
Quality Work
Millennium Painting focuses on Quality of the work and never compromise on Quality.
01
Reliablity
Millennium Painting do their work with 100% clients satisfaction and treat their customers politely.
02
Color Consult
Millennium Painting from A to Z guides you in colors to to make your home a dream one.
03
Best Price
Millennium Painting offer a great service with in a very affordable price according to the market.
04
Looking for Wallpaper Installers or Ceiling Rose Painters in Werribee? Give Us a Call!
If basic paint finishes are not enough and you wish to add a little extra craft to your residential or commercial space, avail the services of our wallpaper installers or ceiling rose painters in Werribee. A wallpaper or ceiling rose perfectly fits any vibe or style and enhances any property's aesthetic quotient. They are minimal additions that will make a style statement within a budget. So, why go basic when you can choose differently and uplift the look of your space? Seek the assistance of our expert painters in Werribee today!
For more information about our ceiling rose or wallpaper painters in Werribee, contact us at Millennium Painting.