We're your interior house painting experts! We've painted hundreds of living rooms, kitchens, bedrooms, bathrooms, and everything in between.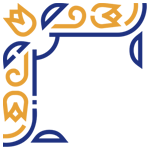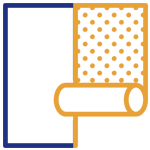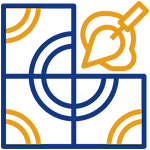 Why Choose Millenium Painting for Exterior Painting Services in West Melbourne?
Millennium Painting has been providing superior-quality painting services for years and can help transform your outdoor space into a masterpiece. Before starting the project, our painters will do a thorough inspection so you know what needs to be done. Our team has expertise in everything from preparing the surface before painting to applying protective coatings after the painting. We only use the best materials and techniques to ensure that every surface is professionally cleaned and prepped before painting.
Our painters are committed to providing unparalleled customer service across all of our processes from start to finish. So, whether you need a simple touch-up or an entire exterior paint job on your premises, we're here to help. Our wide range of exterior painting services includes:
Interior Designing
Wallpaper/Wall Painting
Ceiling Rose Design
Corner Design
Cupboard Design
Chair Painting
Bed Frame Designing
Table Design
Exterior Painting
Call us today if you would like more information about our services or if you would like an estimate on how much it will cost to get your house painted this season!
We are exterior painting experts with years of experience painting brick, wood siding, vinyl siding, cedar shingles, wood trim, doors, decks, gutters and more.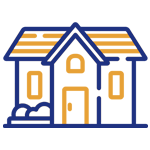 Exterior Painting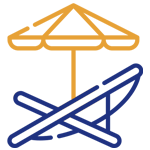 Deck Painting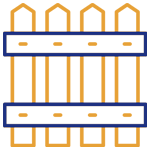 Fence Painting
Floor Painting
Gate Painting
Window Balcony Frames
Roof Painting
Concrete Painting
Call the Best House Painters for All Your Painting Needs
Hiring professional house painters from Millenium Painting is the best way to get a fresh look for your home. Our painters have the experience and knowledge to do the job right the first time. We will make sure all of your needs are met, including:
Cleaning the existing paint off the surfaces before applying new paint.
Preparing surfaces evenly and applying a primer before painting.
Applying paint in layers to look even and consistent throughout the painted area .
We use only top-quality paints and supplies that will last through decades of wear and tear without fading or chipping off. Our team of expert painters always works hard to ensure your complete satisfaction with our work. We offer a wide range of services, from interior to exterior painting and everything in between. We also specialise in custom work that makes us one-of-a-kind. If you have any questions about our house painting services or would like to schedule an inspection, please get in touch with us today!
There are many reasons to choose us:
Quality Work
Millennium Painting focuses on Quality of the work and never compromise on Quality.
01
Reliablity
Millennium Painting do their work with 100% clients satisfaction and treat their customers politely.
02
Color Consult
Millennium Painting from A to Z guides you in colors to to make your home a dream one.
03
Best Price
Millennium Painting offer a great service with in a very affordable price according to the market.
04
Your Local WallPaper and Ceiling Rose Painters in West Melbourne
Are you looking for a top-notch painting company to help you with your wallpaper installation or ceiling rose painting? Call the expert Millenium painters! We are the leading wallpaper installer, and ceiling rose painter in West Melbourne. With years of experience, we have a reputation for quality workmanship, reasonable prices, and excellent customer service. We have been at the forefront of interior design since our inception and are proud to offer our clients the finest services in the industry.
Our team of expert wallpaper painters and decorators has been trained in various techniques, so we can help you achieve any look you desire. Whether you want a modern look with clean lines or a more traditional look with an elegant feel, we will be there for you at every step.
If you have any questions, call us today to arrange a free consultation with one of our representatives. We can't wait to hear from you!