We're your interior house painting experts! We've painted hundreds of living rooms, kitchens, bedrooms, bathrooms, and everything in between.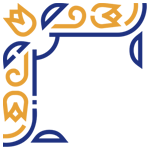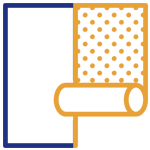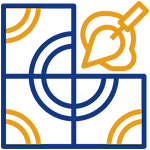 Is Your Property in Need of a Fresh Coat of Paint? Give Our Exterior Painters in Tarneit a Call
Make a solid first impression with beautifully painted exteriors. A faded roof, peeling walls, or a scratched patio, none of it creates a welcoming vibe and brings down the value of your property in the market. So, hire our exterior painters in Tarneit, coat all the surfaces, including roofs, walls, patio, deck and driveway, with a fresh coat of paint and uplift the look of your space in no time.
Our exterior painting services in Tarneit cover the following:
Deck Painting
Roof Painting
Steel Fence Painting
Floor Painting
Gate Painting
Window Frames Painting
Tile Painting
Exterior painting jobs are complex and especially when dealing with a high-rise building. At Millennium Painting, we understand the complexities involved and assign a team capable of handling it. We will undertake the work with full compliance with Australian safety standards and regulations and leave no scope for errors. We will mark your property, understand the requirements and follow a streamlined process.
From the first coat of primer to the design services of your choice, our exterior painters in Tarneit will undertake it all with utmost efficiency and deliver the desired finish. We never compromise with quality and equip your spaces with a coat that will stand the test of time and add value to your property for years to come. So, design and colour would be your choice, and quality would be our guarantee.
We are exterior painting experts with years of experience painting brick, wood siding, vinyl siding, cedar shingles, wood trim, doors, decks, gutters and more.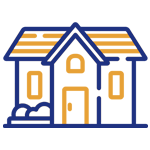 Exterior Painting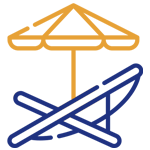 Deck Painting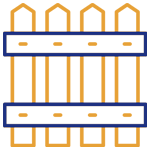 Fence Painting
Floor Painting
Gate Painting
Window Balcony Frames
Roof Painting
Concrete Painting
For Beautifully Painted Homes, our House Painters in Tarneit are at Your Service
When it comes to your home, there is no space for compromises of any kind. So, choose what's best for your home with our house painters in Tarneit. The benefits of painting your home are not one but many:
Beautifully painted exteriors could uplift your home's overall curb appeal.
A good coat of paint to significantly boost the property value of your home.
The right colour palette to help create the desired vibe without burning a hole in your pocket.
So, bring home these benefits with our house painters in Tarneit. Once you avail of our home painting services, you will have access to the following:
Wallpaper/Wall Painting
Interior Designing
Ceiling Rose Design
Corner Design
Cupboard Design
Chair Painting
Bed Frame Designing
Table Design
Exterior Painting
If you have different expectations, you can communicate them with our team, and we will work around them and deliver to your expectations.
There are many reasons to choose us:
Quality Work
Millennium Painting focuses on Quality of the work and never compromise on Quality.
01
Reliablity
Millennium Painting do their work with 100% clients satisfaction and treat their customers politely.
02
Color Consult
Millennium Painting from A to Z guides you in colors to to make your home a dream one.
03
Best Price
Millennium Painting offer a great service with in a very affordable price according to the market.
04
Let Your Ceilings & Walls Stand Out with Our Ceiling Rose Painters and Wallpaper Installers in Tarneit
Quit the basics and switch to elegance and aesthetics with our wallpaper installers and ceiling rose painters in Tarneit. A ceiling rose or wallpapers are minimal additions that can quickly upgrade the overall look of your space. So, add personality to your commercial or residential space on a budget with your choice of wallpapers or ceiling rose. Our team is known to deliver A1 solutions that are durable and aesthetically pleasing.
So, trust the experts at Millennium Painting and give your space a budget-friendly makeover. For more information about our services or working procedures, contact us today.